Free London Guide & Travel Maps
Easily figure out your way around London in advance and explore all the many options the city of
London
has to offer. Here we've provided you a place to download these free London guide and map resources before you arrive or while staying in London. Whether you're exploring London by Underground Tube, bus, Docklands Light Railway (DLR), London Overground, bicycle, Thames riverboat, or on walking around on foot, you should always have a map or guide handy to study before you travel or take with you during your ventures out.
Most agree that the simplest way to get around London is to use the great public transport system. This Hello London guide includes many maps for the Central London Underground Tube, bus and Thames river services. It also includes general information about which type of travel tickets to buy, as well as many useful tips and suggested cycling and walking routes to help you make the most of your trip.
This London Tube map is a design classic and really makes navigating London's underground rail system much simpler. This up-to-date and easy-to-use London tube map also marks all the stations which have step-free access, Thames riverboat services, trams, airports and more. One of the most important and must-have maps when traveling throughout London.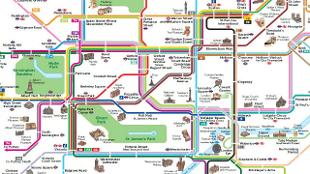 Jumping onto a bus gets you around London quickly, easily and often quite affordably. These handy maps highlight key bus routes in Central London and surrounding areas, as well as nightly bus services and handy maps which detail exactly where every bus stop can be found.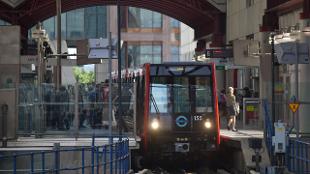 Where are the best places in East London for eating, drinking, shopping, and history? You can skip the guesswork with the free London guide to the Docklands Light Railway. The DLR runs to key locations such as Stratford (for Westfield Shopping Centre), North Greenwich (for The O2 Arena), Canary Wharf, Cutty Sark (for Maritime Greenwich), and many more.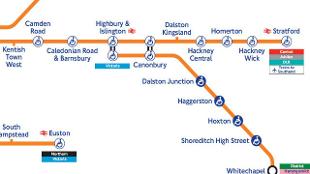 You can travel around the entirety of Central London on just one train network. Plan your journey on the London Overground train with this free map and explore other great areas outside of the city center. Services go through stations such as Stratford, Euston, Shoreditch High Street, Hampstead Heath, Shepherd's Bush, and Kensington Olympia.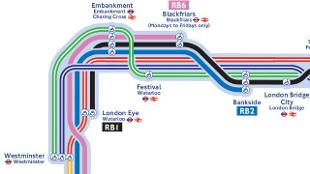 Travel historically and conveniently on the Thames river by boat. With this free London guide, you can see the options for traveling on the Thames, from regular Thames Clipper services to leisurely, historic boat tours. The boats visit and stop at Westminster (for the Houses of Parliament), The London Eye, Embankment (for the West End), Tower (for the Tower of London) and Greenwich (for the Maritime museums).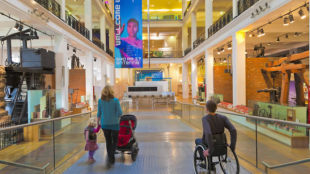 If you or a loved one have ever found it difficult to use public transport, then this is a handy guide for you. It shows you how much easier getting around London can actually be, and helps you to make use of the many forms of public transport available, including assisted public transport.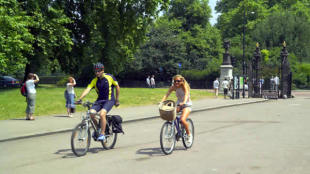 Explore and discover new areas of London on two wheels with these free maps and guides. Rent a bike to see the city from a different perspective, and even save money at the same time. With this, you can find out where to find London's Cycle Superhighways, which are specially marked bicycle routes and leisurely exploration paths that open up to reveal London's secret gardens and iconic Saturday markets.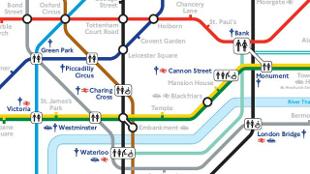 Which stations on the Tube, DLR, and London Overground transport network have toilet and baby-change facilities? Don't get caught out in a difficult situation when traveling across the city. This map has special keys that highlight London stations with public restrooms available.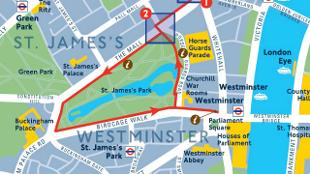 The best way to take in all that London has to offer! Here you can follow these suggested walking routes to discover a fresh and historic perspective of London. You can use it to plan your journey ahead of time, and then also carry the walking map with you. Featured routes include 2012 Olympic highlights such as The O2 Arena, Greenwich Park, and the Serpentine, plus Central London walking routes that take you past historic sites like St Paul's Cathedral and Buckingham Palace. God save the queen.